7/13/12
Day Two
Still lacking two crucial team members, or anything official to do (recall: sudden schedule change), today's goings on were entirely un-official.  At breakfast we coincidentally met the team advisors for the project for Delaware Technical & Community College, and discussed projectile motion (their project) and porosity (our project).
A morning pool visit was interrupted by a thunderstorm.  Most of the time was thus spent admiring the cross-bedding (http://en.wikipedia.org/wiki/Cross-bedding) and casts of wood (http://en.wikipedia.org/wiki/Fossil#Casts_and_molds) in the sandstone wall around the pool.  With the continual threat of thunderstorms hanging over our heads, we opted to go to the movies instead of to downtown Houston.  So, a team of women representing an elite women's college in the sciences spent their free time watching a film about male strippers.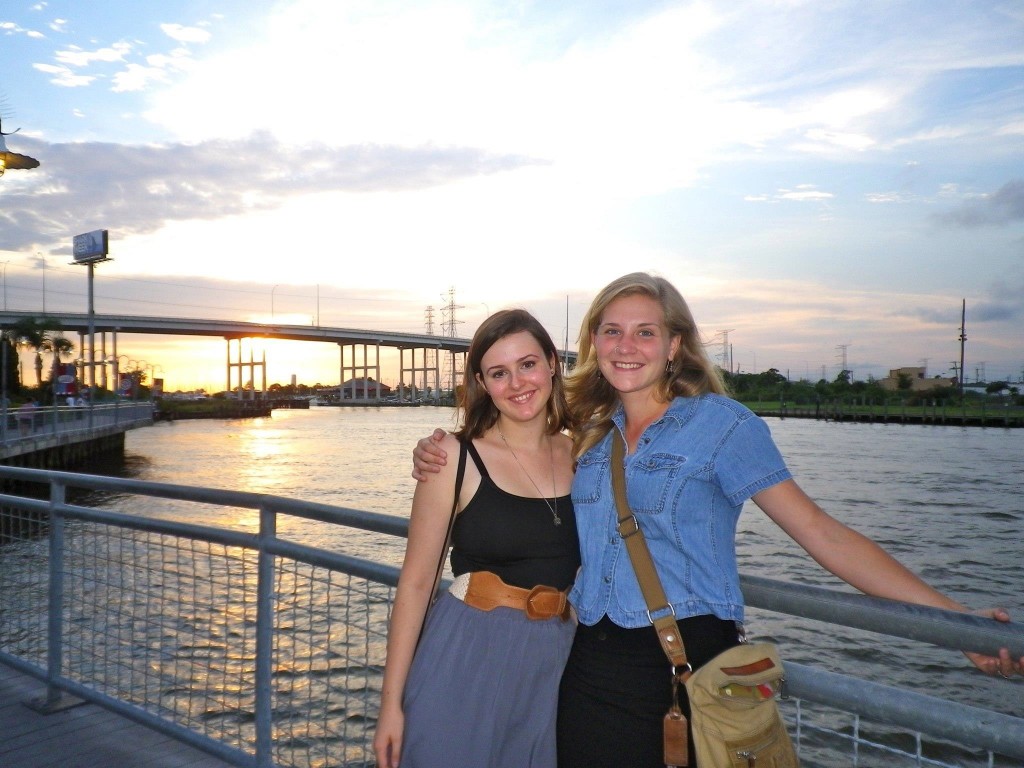 (Above: such innocent smiles . . . what could they possibly be thinking about?)
And then spent an hour looking at the rocks in the parking lot.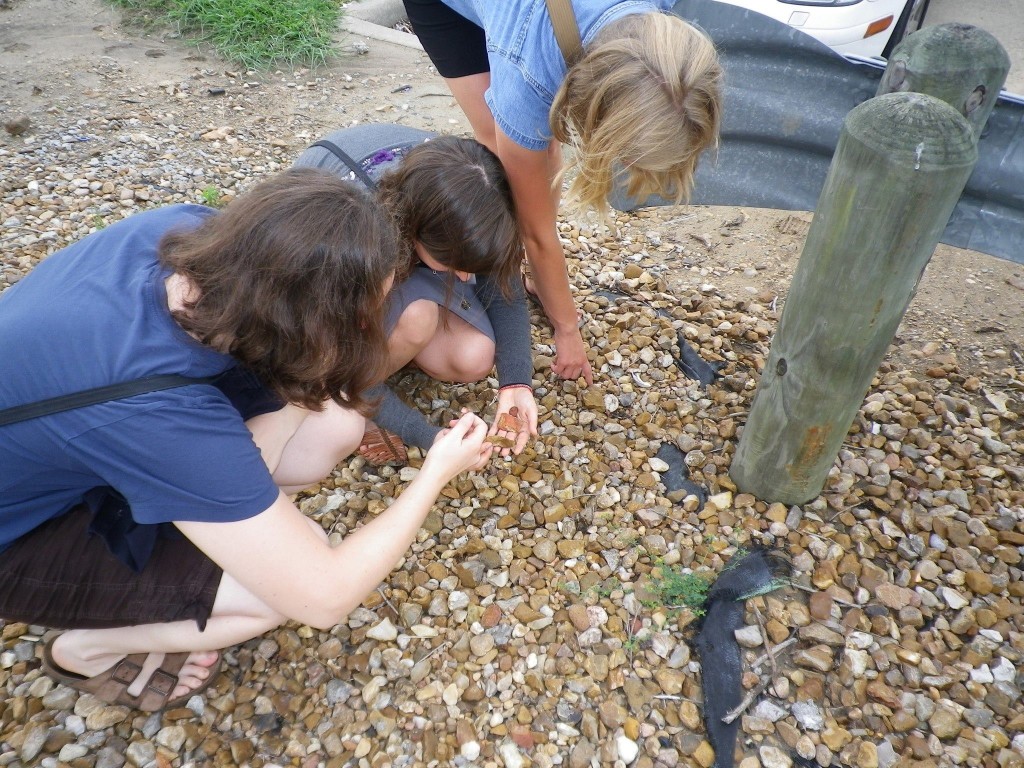 (Above: geologists engaged in completely non-suspicious behavior in a deserted parking lot.)
Towards the end of the day, we drove to the Kemah boardwalk, ate pizza and ice cream, saw catfish and dolphins . . .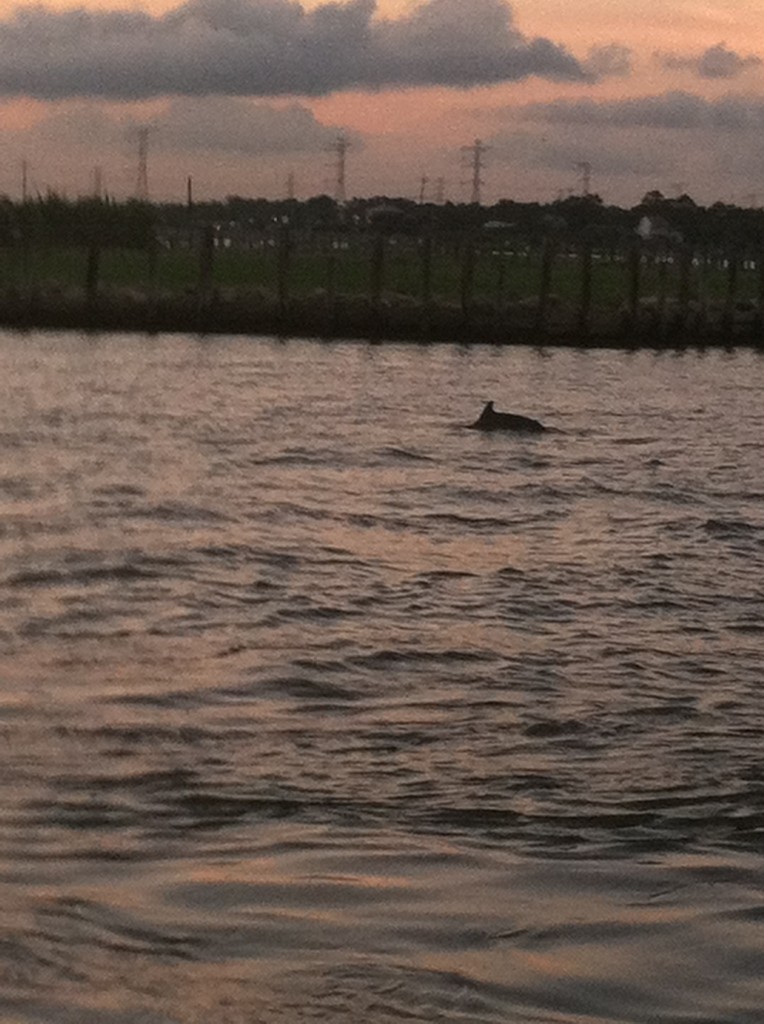 . . . and watched an America-themed fireworks show.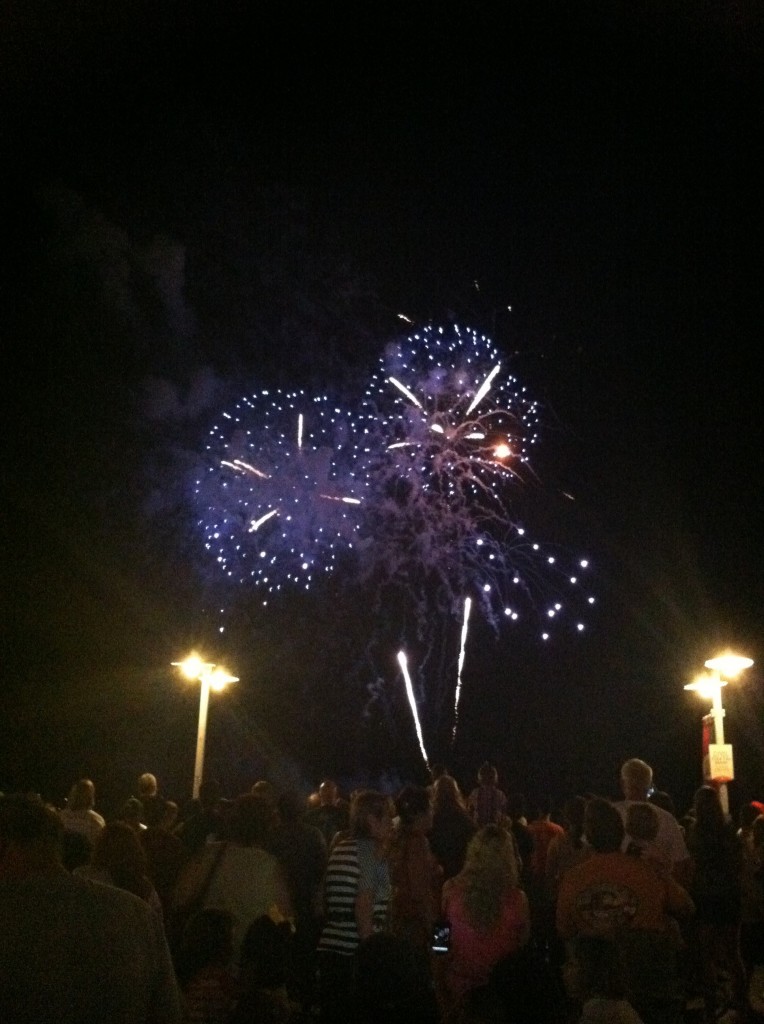 (Above: AMERICA.)
Thanks for reading!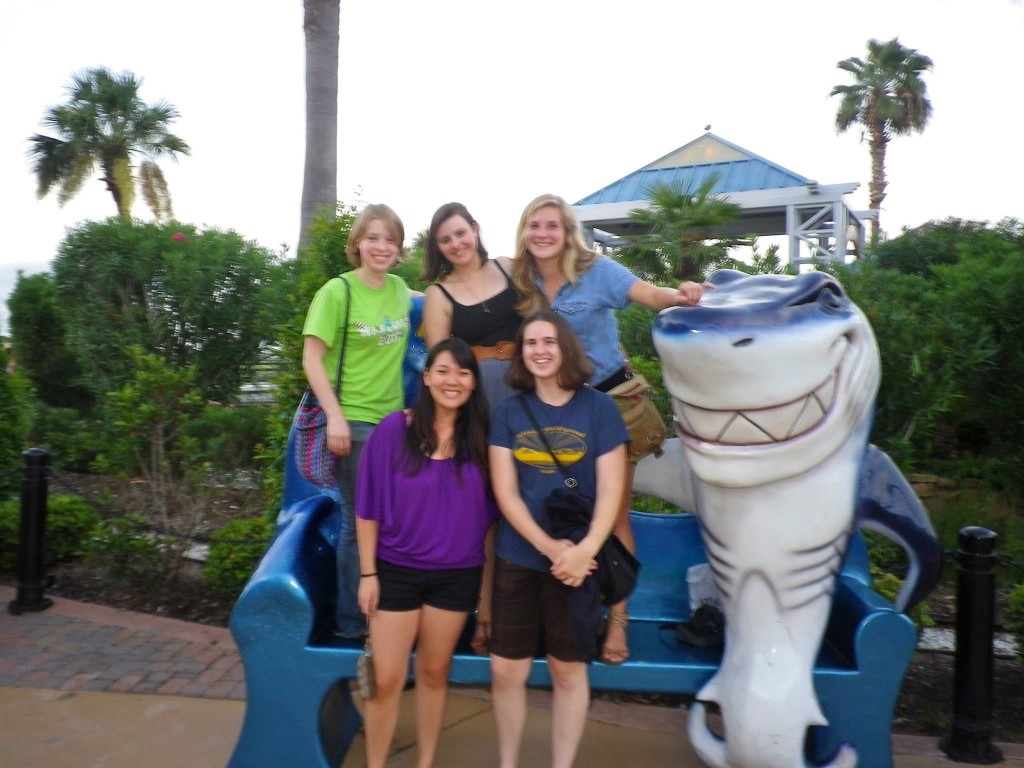 (Top row: Alice, Simona, and Danyelle.  Bottom Row: Christina, me (Hannah), Jaws).